what do you like/dislike about them? Do these styles represent you? How/why do they represent you? Are you going to create your own visual style?
Semi Flat Design
Flat design is a minimalistic design approach that emphasises usability. It features clean, open space, crisp edges, bright colours and two-dimensional/flat illustrations. It is used on a lot of mobile phones with the most distinctive being the Apple iPhone. Semi flat design combines flat design with real world enhancements, this makes objects stand out.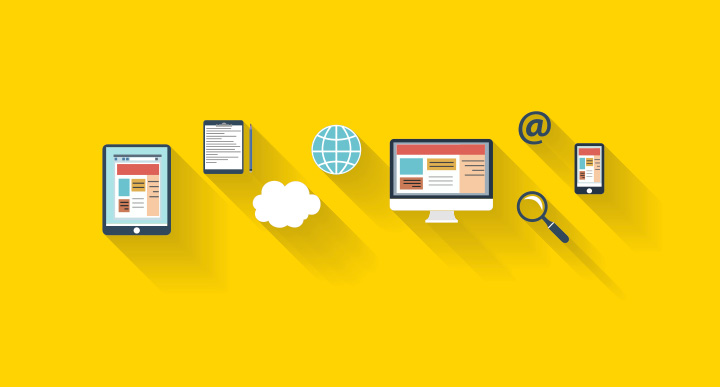 Example of semi flat design
I like the simplicity of this style and the bold colours. It makes the design smart and looks professional which is how I want my CV to represent me. I don't like the bright colours so in my design I would use a simpler colour scheme.
Huge Background Image

This is a huge, high quality image as a background with text on top. A lot of websites use this style one of the main ones being Apple.
Example of a huge background

I like this style for the same reason because of its simplicity. Also, if I use a high quality image it makes it look really good. The bad part to using a large image is that you can't add much colour and the colour of the text has to make the text clear to read. I want this style to represent me because it also looks smart and professional.